You cannot add "Face Mask A8 - Stone" to the basket because the product is out of stock.
Triple Pack – Face Mask A8
€60.00
This mask has 3 layers and adjustable elastic: inner layer is 100% cotton, the middle layer is 100% Polyamide – Waterproof and the outer layer is a mix of cotton and elastane

Made for you: Wash at 40°C or Cold water and use a fabric
disinfectant
One size fits all
Colour: White, Grey & Black
Sold Out
Description
Our masks feature a triple layer construction and easy to fit elastic design.
One layer of cotton inside, a waterproof middle layer and one layer with a cooler vibe on the outside.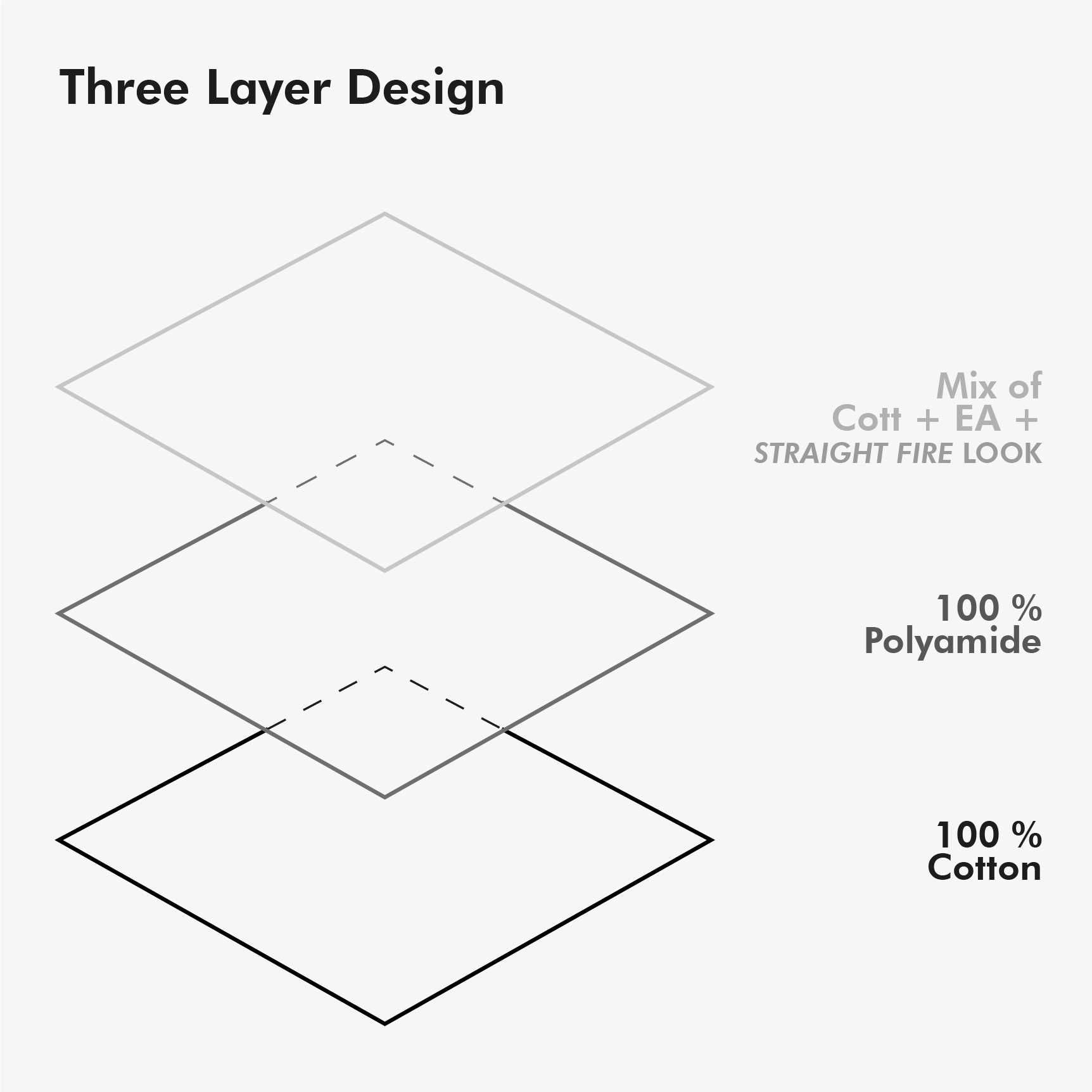 We have designed and made masks to fulfil the public need, to give you a cool face protection. Only use a mask that has been cleaned & ironed.Place the mask with the correct side facing your nose and mouth and covering both well. Wash hands thoroughly and dry before doing anything else.
We recommend you to have at least two fabric masks per person so you will be able to wash one and have a clean one ready for use.
IRON THE MASK- this is the best means of disinfection! Not on decoration.
No refunds or returns, sale is final.
Made in Portugal!